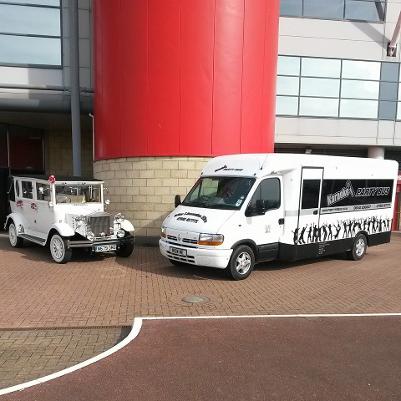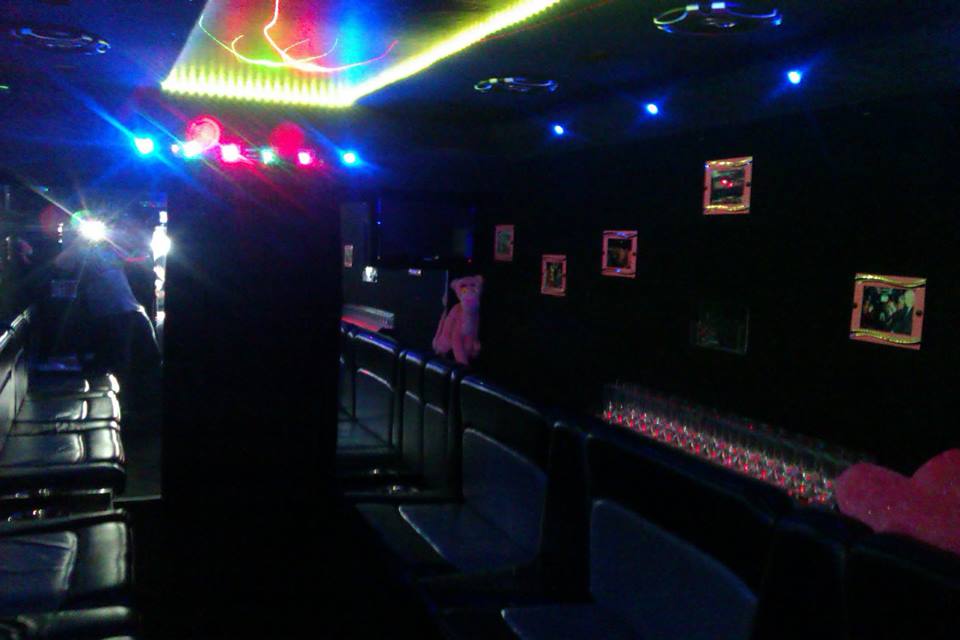 On the left we have our new 16 seat limousine party bus with karaoke, ice cold air conditioning, massive sound system, plus fog machine and lots more.
Above we have a photo of the interior with lasers, LEDs, and real leather limousine style seating. Just like a limo but with a lot more space.
Our silver 8 seat limousine is perfect for your prom or any other occasion. With music CDs and karaoke tracks from the 60s, 70s, 80s,90s, 00s, and right up to date you can't fail to have a good time. Prom limo hire Middlesbrough, prom limo hire Stockton, prom limo hire Darlington, prom limo hire for the whole of the north east contact us today.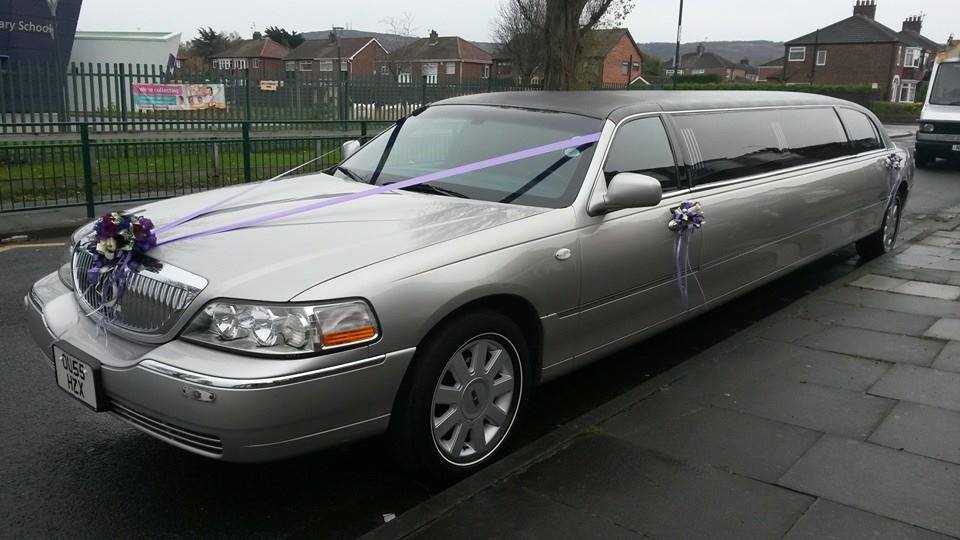 www.mypartylimo.co.uk www.partyinabus.co.uk www.blisslimohire.co.uk www.1st4weddingcarhire.co.uk www.blisspartybushire.co.uk 01642 206607 competitive prices and unbeatable service why would you book anyone else ?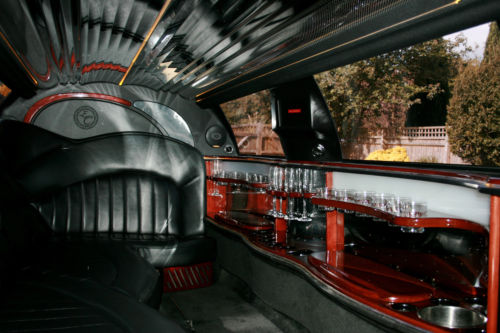 Below left. Here we have the young men from Nunthorpe School on the way to their prom which was held at Guisbrough Hall. My son John, far right, organised the limo for his friends. Below left we have 7 young ladies also from Nunthorpe school. I think you will agree they all look very elegant and smart. They had a wonderful evening starting the night off in the best possible way with Bliss Limousine Hire. We also made sure they all arrived home safely, and of course in comfort and style.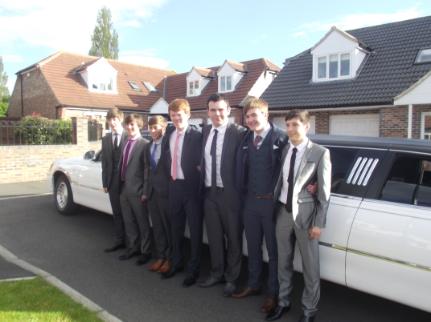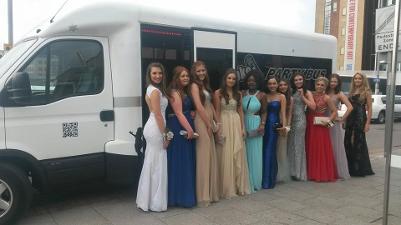 Prom bus north east. Our 16 seat party bus is ideal for your prom, hen night, or any occasion. There is no better way to start and end your night. Luxury real leather seating, carpets, massive sound system with karaoke. laser light show with fog machine. The best 16 seat party bus available in the north east.
Middlesbrough, Redcar and Cleveland School prom limo hire. POA per seat in our 8 seat Lincoln limousine. Total cost POA We collect you from a single address and take you on a 1hr tour including travel to your venue. We collect you after your prom and take you home. We can do multiple drop offs on the return journey to make sure you arrive home safely. Price includes complimentary drinks and you can use the on-board karaoke machine. We have plenty of tracks from the 60s right up to date, so you will have a fantastic time with Bliss Limousine hire.
Darlington and County Durham. There will be an extra charge of only £5 per seat to cover additional fuel costs. This works out at only POA per seat if there are 8 passengers.
Bliss Limousine Hire Middlesbrough are members of the National Limousine & Chauffeurs Association.
Please note. All bookings taken for an 8 seat limousine other than for weddings will be handled by Hollywood Dreams Limousines of 49 Bedford Rd Nunthorpe Middlesbrough TS7 0BY until further notice. Details on request.
Conyers School, Eston Park School, Nunthorpe School, Ormesby School, Gillbrook School, Hurworth School, Kings Academy, Huntcliffe School, Laurence Jackson School,Redcar Community College, Rye Hills School, Sacred Heart School, St Peters School, Kirkleatham Hall School, Prior Pursglove College, Hall Garth Community College, St Michaels Seconadary School, St Patricks College, Acklam Grange, Coulby Newham School, Kings Manor, Macmillan Academy, St Davids Tech, The Newlands Catholic School, Schools and colleges in Middlesbrough, Schools and Colleges in Redacr and Cleveland, Schools and colleges in Darlington and County Durham. Prom Limo Hire, Bliss Limousine Hire Middlesbrough.
Below left.We have my son John sitting on the right hand side of the picture. He and his friends had a terrific evening at the prom and of course started the night off in style in our limousine. Below right. Our immaculately presented 8 seat Lincoln limousine with our chauffeur who always looks the part dressed in full uniform. Why settle for less when you can hire a limousine from one of the best. We are 1st 4 Limo Hire.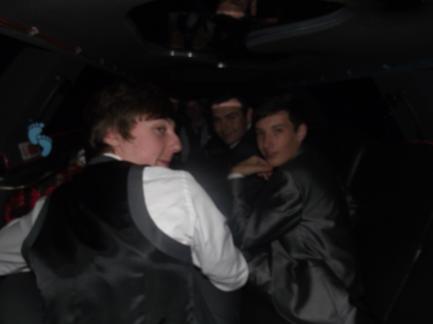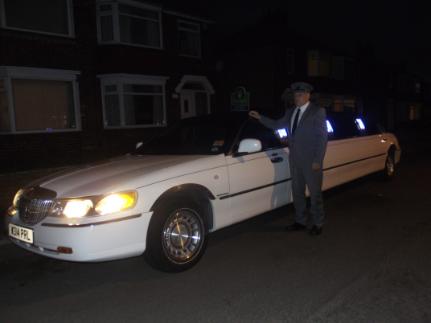 prom limo hire Middlesbrough, prom limo hire Stockton, prom limo hire Darlington, prom limo hire Hartlepool, prom limo hire Redcar, prom limo hire Guisborough, prom limo hire Whitby, prom limo hire Durham, Prom limo hire Newcastle, prom limo hire Sunderland. Prom vehicles, prom party bus hire, prom limo bus hire, 16 seat prom limo hire, 8 seat prom limo hire, party bus hire north east, limo hire north east, limousines for hire, party bus for hire, limo's for hire, wedding cars Middlesbrough. www.partyinabus.co.uk www.mypartylimo.co.uk www.1st4weddingcarhire.co.uk www.blisslimohire.co.uk www.middlesbroughweddingcars.co.uk 07901017771