Why take the train when you can travel in supreme comfort and style, and in most circumstances for less. A typical return trip to the N E C Birmingham by train can cost around POA or more. You then have to get to and from the train station which adds more time and expense. Then you will find that the train may not run at the time you would like to travel so you then have to wait around, or even travel back the next day meaning even more expense for an overnight stay. We can provide an 8 seat luxury limousine with karaoke, DVD, CD player to keep you entertained. We even provide complimentary soft drinks and refreshments for your journey to and from your destination. You get to travel in comforty and style at the time you want to travel. You can either get your party started early to get you in the mood, or you can kick back and relax, listen to some of your favourate tunes, or maybe watch a DVD. Why not bring along some of your own favourate CDs maybe featuring the artist you are going to see. Whatever you choose you will have a fantastic time in the back of our Limousine. How much does it cost? We are very competively priced so it won't break the bank. A return trip to the N E C Birmingham as described above is only POA per seat if you and 7 friends travel from anywhere in Cleveland or County Durham, and that is return. No waiting about for buses and trains. No waiting for taxis, and no expensive overnight stay in a grotty hotel or B and B. You choose when to start your journey, and you choose when you want to return providing it is within the same 24 hr period. We have other destinations, Liverpool, Blackpool, Newcastle, Sunderland, even London. Distance is no object, we are here to help so give us a call to discuss your requirements. For a free quotation without any obligation phone 01642 206607, 07901017771, or email us blisslimohire@talktalk.net
Travel to your concert in luxury and style with Bliss Limousine Hire. Our limousine is kept in pristine condition so our customers can sit back and relax. Or, enjoy the light show and have a party.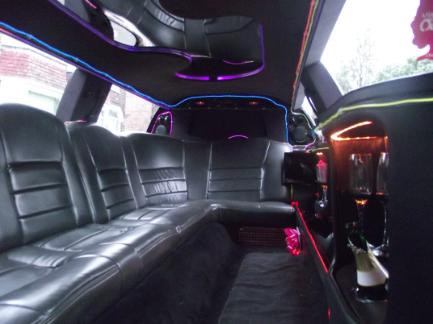 Bliss Limousine Hire versus Train ticket prices. No contest.
Why not travel to your venue in comfort, have a complimentary soft drink or two from the bar and leave the driving to us. We have on-board TV, DVD, CD player, and Karaoke for your entertainment.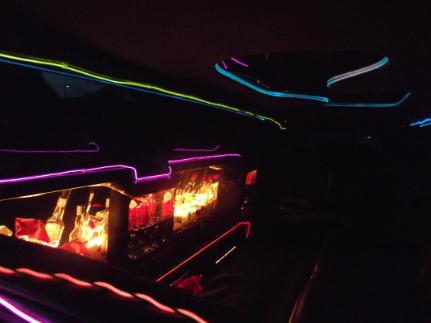 Why travel with strangers when you and 7 friends can share our limo.
Why not hire our 16 seat party bus for your race day. Complimentary soft drinks, 10,000 watt sound system, karaoke. York races from POA per person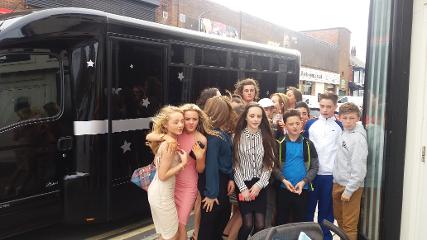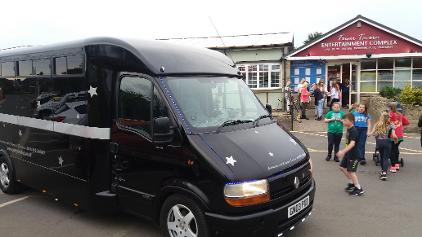 8 seat limousine hire, Middlesbrough to the N E C Birmingham with Bliss Limousine Hire of Middlesbrough Cleveland. POA per seat return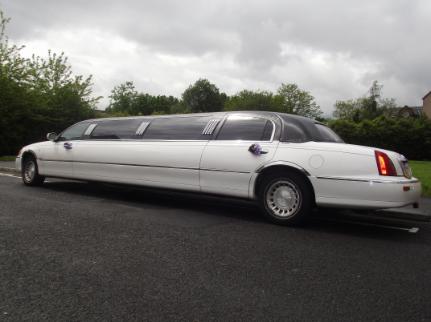 Do it in style. Our 8 seat limousine driven by a uniformed chauffeur. Why settle for less, Bliss Limousine Hire Middlesbrough Cleveland.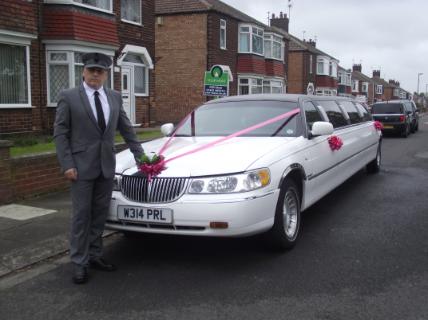 Limo hire prices. N E C Birmingham POA per seat, total POA return including complimentary soft drinks. Price based on 8 passengers sharing fare Hen night in Liverpool. POA per seat, total POA return including complimentary drinks. Price based on 8 passengers sharing fare. Hen night in Blackpool. POA per seat, total POA return including complimentary soft drinks. Price based on 8 passengers sharing fare.
Many other destinations avaialable, one way or return. Distance no object. Please phone to discuss your requirements. Our promise to you. Although we feel confident that our prices are more than reasonable for the standard of service we provide, we will always try to at least match any price based on a like for like service.