Why not travel to York Races in comfort and style. An 8 seat limousine is perfect for your journey. Kick back and relax, enjoy a soft drink or two with our compliments, or have a karaoke party with our on-board karaoke system. Hire a seat in a limo from Bliss Limousine Hire for York Races, it may be the only winner you will back all day, and that's a dead cert! £35 per seat return including complimentary soft drinks. 8 seats available. Party bus. Why not hire our party bus for up to 16 passengers. See photo's further down the page. please note. Bliss Limousine Hire will take your booking for a seat in an 8 seat limousine but your booking will be handled and completed by Hollywood Dreams Limousines of Middlesbrough. Ask for further details.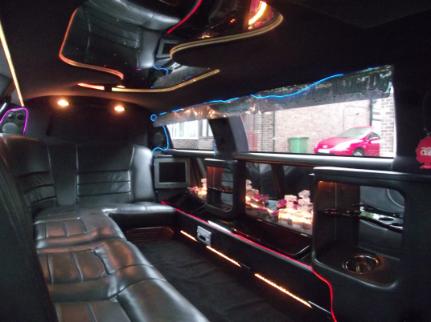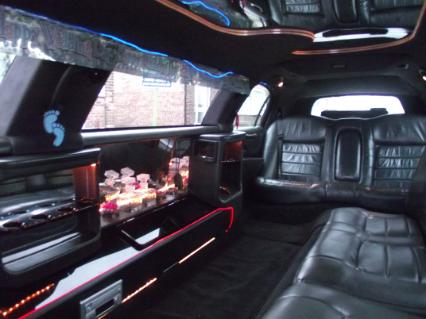 Limousine hire for special occasions by Hollywood dreams Limousines. 49 Bedford Rd Nunthorpe Middlesbrough TS7 0BY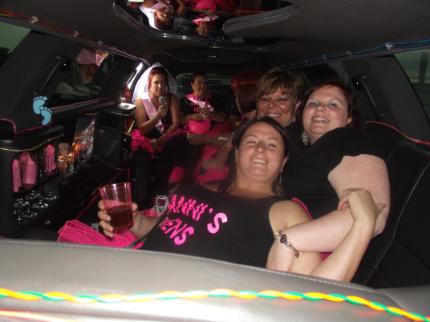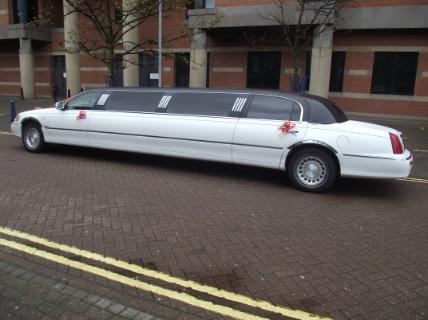 Cleveland area to York races or York city centre. Other destinations include Newcastle, Leeds, Sunderland, Durham, Liverpool, Birmingham NEC, Manchester, Blackpool.Vintage car hire. Gleaming white 6 passenger seat vintage style car with fold down rear hood. 16 seat luxury limo bus to get your party started early. Just like a limo only so much more space inside.
Click the video on the left to see our party bus.
We have been providing the people of Middlesbrough and the North East with top class service at the best prices possible since 1985. We pride ourselves on attention to detail and customer care with the total satisfaction of our valued customers being our number 1 priority. Whether you need a wedding car, party limo, or party bus you will not find better value for money anywhere in the north east. We are properly licensed and insured and our drivers and staff are either family members or have been known to us for many years. We are members of the National Limousine and Chauffeurs Association who are the professional body representing limousine operators and their customers. Our vehicles are maintained regardless of cost. Complimentary drinks are included and with a 10,000 watt sound system and karaoke there is no better way to start or end the evening. You can even bring your own alcohol along with you. Have a great time and save on taxi fares and pub booze prices. Pick up anywhere in Cleveland. Party with karaoke and music tracks from the 60s right through to 2013. Then be dropped off anywhere in Cleveland. With the saving on taxi fares etc the bus will have cost you nothing.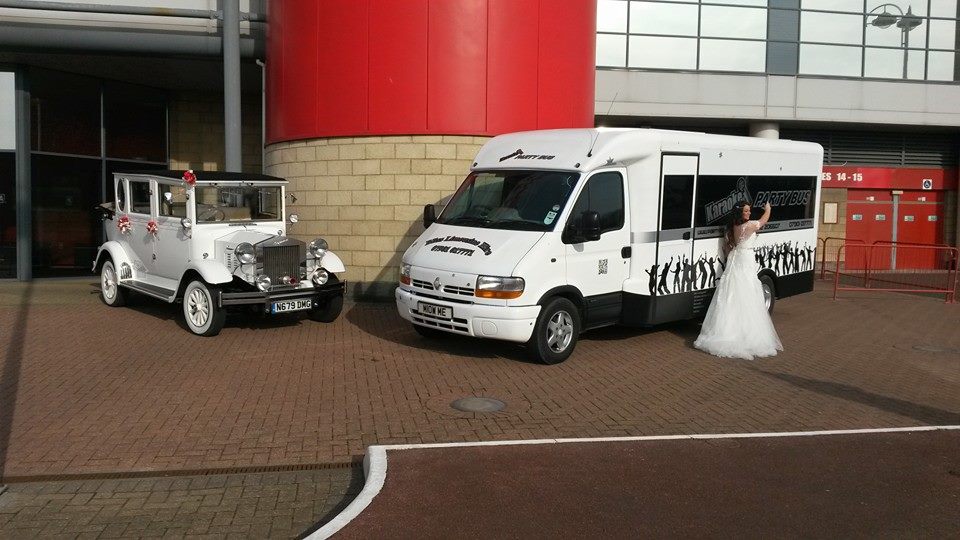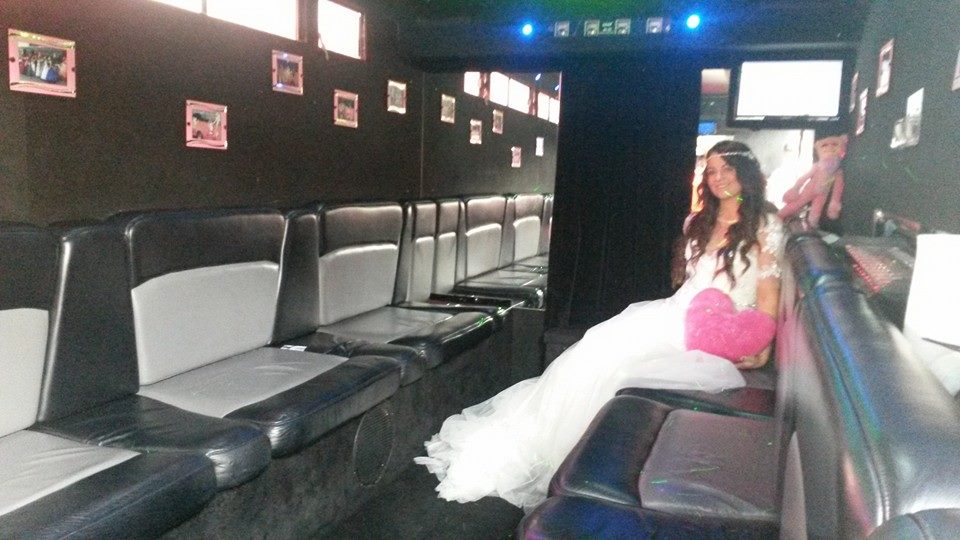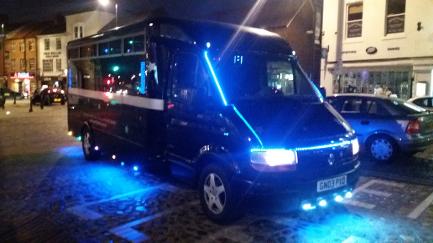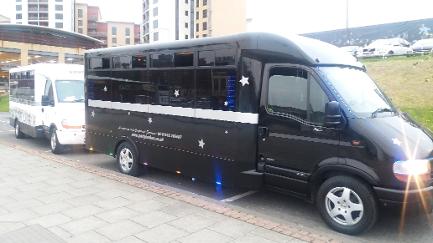 Limousine hire in Middlesbrough with Bliss Limousine Hire. We have dates available for York races but we also have many other tours and dates available, or why not give us a call with your own tour ideas. We are always delighted to help you celbrate a special occasion so give us a call to discuss your requirements. We are 1st 4 Limo Hire in Middlesbrough, Cleveland. Limo hire Redcar, limo hire Stockton, limo hire Hartlepool, limo hire Darlington, limo hire Durham, limo hire Newcastle, limo hire Sunderland, limo hire North East. Party bus hire Middlesbrough, party bus hire Redcar, party bus hire Stockton, party bus hire Hartlepool, party bus hire Durham, party bus hire Newcastle, party bus hire Sunderland, party bus hire Whitby.